Feature Staircases
We manufacture and install feature staircases including, spiral stairs, helical staircases, glass staircases, straight staircases.
All our stairs are individually built to meet your specifications. We offer a full design, manufacture and installation service to meet clients or architects requirements.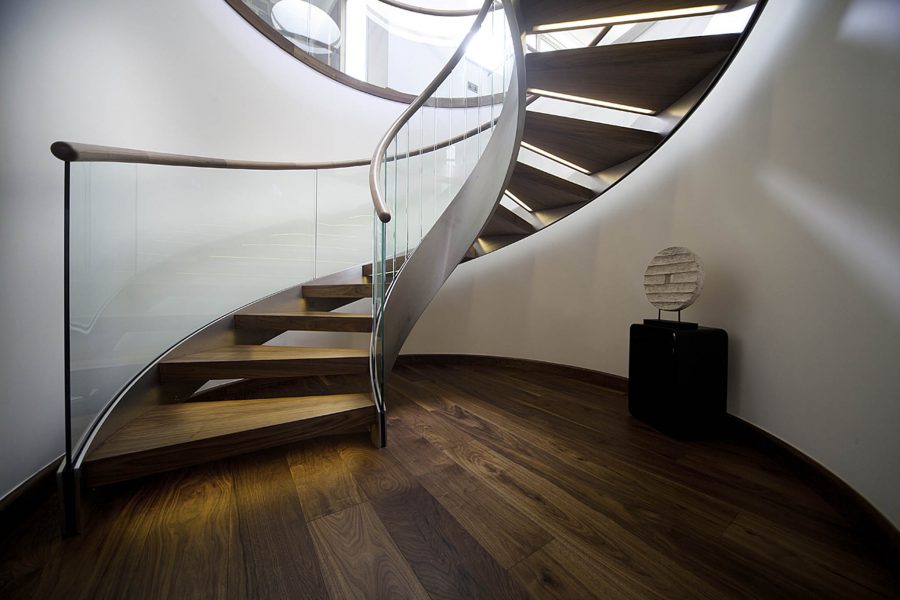 Full Site Surveys
We carry out a full site survey then model the design using AutoCad.  This enables you the client to visualise the Project before we commence the fabrication.
For more information or a free quote please contact us.